Everyone knows the firm which is giving a new dimension to software service and its related revenue is SAP. It is the world's leader in enterprise applications in terms of software. It also conveys to be the world's third largest software manufacturer based on market capitalization.

Facts about SAP
Company have endless facts to share. First and foremost, it have More than 66500 employees and it deliver locations in more than 130 countries.
Its Annual revenue (IFRS) of € 1682 billion after succeeding well from work force. It has More than 253,500 customers in countries.
Founder of SAP (System Analysis and Program Aktiengesellschaft)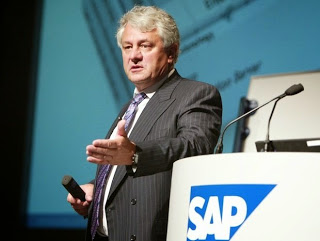 Hasso Plattner who is founder of this big mansion was born 21 January 1944 in Berlin, Germany. He is a German businessman. He served the company since May 2003 as Chairman of the Supervisory Board of SAP AG. Equal participation was from Claus Wellenreuther, Dietmar Hopp, Klaus Tschira and Hans Werner Hector in shaping the company.
Hasso Plattner interests:
He has likely interest in racing transoceanic yachts, around the world.
He is a also a good & keen golfer. His interest made him owns famous the Fancourt Golf Estate which is near George, South Africa.
It has four championship courses designed by Gary Player.
His work :
He received master's degree in communication engineering: university of karlsruhe.
At the very beginning of his career he worked at IBM. But later he left the job in order to find SAP.
He was awarded with honour, doctorate in 1990.
He has been the reason for Germany's most important private sponsors. He held scientific research there.
With a donation of amount of US$35 million, Plattner founded junction "The Hasso Plattner Institute of Design" in October 2005 at Stanford University.
He has invested himself in developing, user-friendly innovations.
Ideals and social work:
He always believed to help others by participating in charitable work.
He has shown his best side by playing a role to fight against AIDS.
He supported the following universities: KwaZulu Natal and Cape Town.
                      Meet With Wife of Hasso Plattner is sabine plattner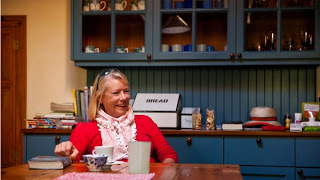 He donated six million Euros for the Isombululo programme. It was targeted for the prevention and treatment of HIV/AIDS.
It held at Presidents Cup, which was one of the world's best international golf tournaments .his amount benefited 360 000 people.
Awards:
He has many awards and accolades lined up in his mansion.Germany's manager magazine awarded him with its coveted Leadership Award for "Global Integration".Time Magazine Europe in 2001 ranked him number one on its list where it rated the most important and influential personalities of IT.
His ideas:
He always believed more in himself.
He participates to bring a change in the nation.
He dreamed about bringing next generation software housing to the world, which is going to change the world throughout.
He was a visionary entrepreneur.
He always tried to achieve the best at international grounds and wanted to take German companies to the top of the technological hierarchy worldwide.