Introducing technological devices into education had a great impact on the teaching process and on the way, we learn new information. We can do practically anything with a computer, tablet or a smartphone – find on the web anything we want to know with a few clicks of a mouse, order college papers or watch 'how-to' video to learn new skills. That sounds great, doesn't it? 
Advantages and Disadvantages of Using Technology in Education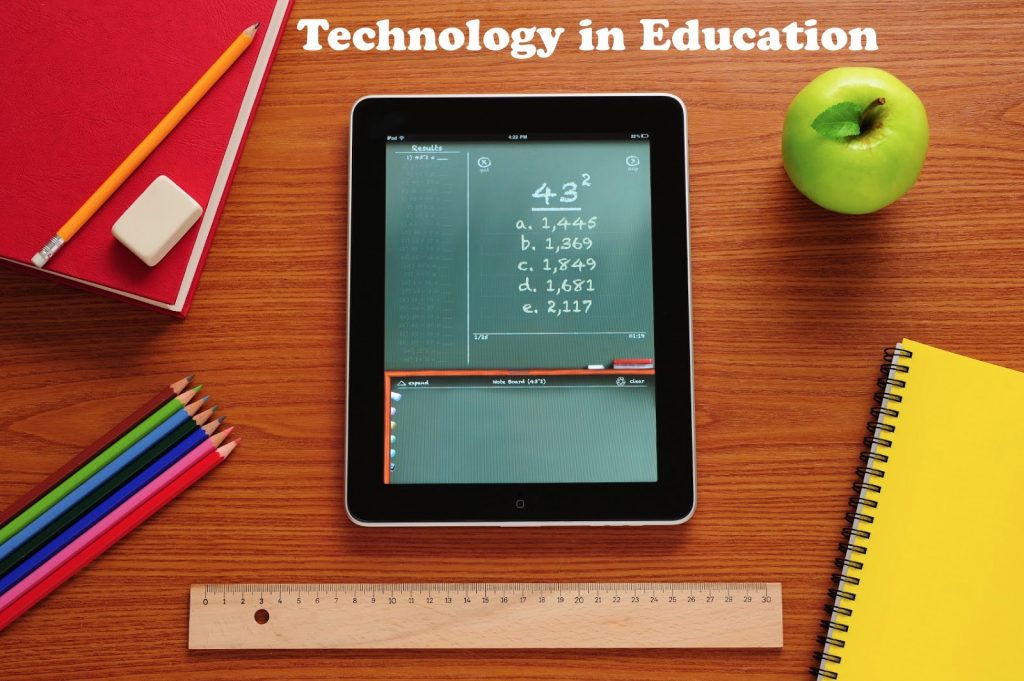 But using technology in education has been a topic of a controversial debate for the last years. Teachers, students, policy makers, and parents have argued the potential advantages versus the consequences and risks of using technology in the classroom, discussing not only the devices that students commonly use and personally own, but also speaking about the integration of tools into everyday teaching and learning experiences.
Here is a short list of pros and cons of using technology in the classroom.
 Benefits of Using Technology in Education
Learning Becomes Fun
Teachers can use technology to enhance the teaching process and design effective lesson plans with a variety of advanced strategies and techniques from 'flipped classrooms' to gamification and simulations. They can use apps, online learning platforms, e-textbooks, videos, animations to make learning effective and enjoyable. There are lots of tools that can help teachers and students be organized, collaborate, and share ideas.
Smart devices can automate a lot of tedious tasks
Teachers can take advantage of already existing programs that allow to track the performance of their students and automate grading. Teachers can use apps to create interactive quizzes and tests and manage to grade students for discussions, writing, home assignments, and participation in lessons.
Instant Access to Any Information
Students can easily find additional resources on the topics that are interested in and that can supplement their learning experiences. Students can do research on the Internet and expand their knowledge searching for answers to their questions. Besides, the learning process becomes more collaborative. It's very important that students can get instant access to updated information that is constantly changing.
Useful Skills for the Future
Digital skills are very important for any career. Besides, students learn to write emails, create presentations, master the intricacies of online etiquette, and learn how to recognize which online sources are credible, improve their analytical and critical thinking skills. These skills will be very helpful in the workplace and other areas.
Disadvantages of Using Technology in Education
Technology Can Be a Distraction
Actually, it's the biggest problem. Digital technology provides students with access to amazing things that contribute to their personal growth but they can also use it to waste time. Games, entertaining video, music can distract young people from what they are supposed to be doing during their studies. Teachers may find it hard to monitor students and determine whether they are using educational apps or sending messages via their social media accounts.
Access to Inappropriate Content
When students use digital technologies at school, one of the greatest concerns is an easy access to violent, pornographic or other inappropriate materials. It can cause serious problems, especially, if students try to share this content with other students in the class.
Easier Cheating
An easy access to any information can become a big problem when students have to take tests. Cheating may be inevitable because smartphones have made it easier than ever before. Students may become lazier and instead of doing school assignments on their own, simply search and find answers on the web. But it could only happen if teachers subjective assignments that don't require any analysis, critical thinking or perspective. Cheating is hardly possible if students have to complete creative tasks.
Poor Quality Content
Not everything on the internet is true and students need guidance to learn to recognize reliable and credible sources. As there are no strict guidelines how to determine if the sites are reliable or not, a lot of students can easily find false information and do not realize it.
Technology in the classroom has its pros and cons but if teachers and students implement it properly, it can really help minimize the drawbacks. Adopting technology in the classroom can be time-consuming and sometimes frustrating but it can also provide new experiences and discoveries in the classroom.