Since the day Reliance released the Jio 4G LTE service, Jio is in every person's mind. Its irresistible offers and low-priced services have compelled people to switch their network operators to Jio. With the growing popularity of the company, the net worth of the company has reached an all new height of Rs 70,864 crore at the end of last financial year. But the company is not planning to settle with the profits of the network operating a business. It is planning to launch many other products and services real soon. You must have come across our other articles on the Jio upcoming services and products. It is planning to launch Jio DTH services, Jio Giga Fiber broadband services, and Jio laptops too. At present, the speculations surrounding the Jio broadband online booking are at peak.
What is Jio Fiber broadband service?
We are heavily dependent on internet service these days. A wi-fi at home is a must to get our lives going. But you must have come across situations in which you get fed up with the slow internet speed and your work gets stuck mid-way. Well, that is what happens with most of the broadband services. But Jio is going to change this situation with its ultra-high speed optical fiber run broadband service.
Jio Fiber broadband service is an upcoming service of Reliance Jio which will connect optical fibers to each customer household so that the user can enjoy a lightning fast internet speed and unlimited downloads. As per various sources, Jio broadband connection will give you the speed of up to 1 Gbps.
[irp posts="4577″ name="Jio DTH Channel List With Price List | Jio DTH Channel Price List"]
Feature of Jio Fiber Broadband
The minimum speed is speculated to be around 150 Mbps which is way more than that of its rival companies.
Reliance Jio will not only provide optical fiber connection but will also offer the user a modem.
It will enable the user to connect other devices like PCs, routers etc. for their own ease.
The modem will also enable wired and wireless LAN connections with multiple devices.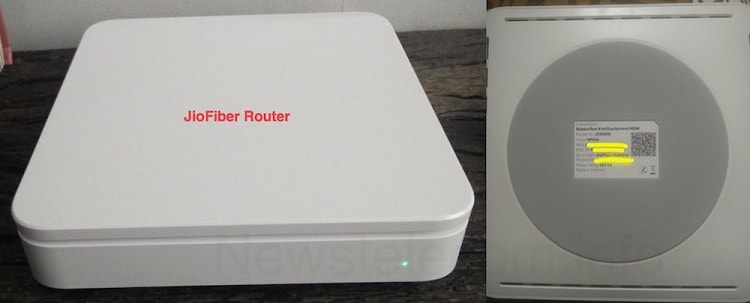 Reliance Jio Fiber Broadband Registration details
Till now the service has not been launched commercially all over the nation. It is still in roll-out phase and will be launched most probably in the first quarter of the year 2018. The Jio broadband online booking dates and links have not yet been revealed.
But we will keep you updated on the Jio Fiber broadband booking details as soon as we get any information on them.
[irp posts="3999″ name="Jio DTH Booking Online – Jio Set Top Box Plans, Price, Lanuch Date !"]
Expected plans of Jio Fiber Broadband services:
Volume-based plans:
With a 1 Gbps bandwidth, these volume restricted plans will be beneficial for people who like to work on the high-speed internet but have low needs of downloads.
Speed based plans:
In these plans, Jio will offer you unlimited data (or at least high volume of data, much more than needed) at a particular speed. Choose the speed you desire and you will get unlimited data in the chosen speed. If the volume of the data is restricted, it will be highly unlikely to be exhausted in a month.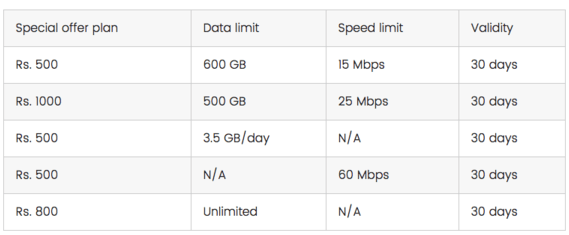 Special plans:
These plans are user specific and will be quite similar to the plans currently being offered by ISPs. These plans are aimed at home users.
As soon as the Jio Fiber broadband online booking starts, you can register yourself for it. once the registration process is complete, you just have to pay the installation or registration charges and then avail the broadband service. Though there has been no confirmation yet on the Jio Fiber Broadband price, rumors say that an installation cost of Rs 4500 will be levied on the customers.
You can also set up the desired internet or broadband plan during the Jio Fiber broadband online booking process. Jio servicemen will come to your residence to set up the connection and then you can enjoy your high-speed internet service.
Jio Fiber broadband welcome offer
Just like the company did with the 4G LTE service, Jio is also planning to give a Welcome offer while launching its optical fiber broadband service. It will offer the first three months of subscription at absolutely no cost.
Many users will certainly switch their broadband connections to Jio after this. 3 months of unlimited download at a very high speed can lure thousands into Jio subscription and the company is going to widen its user base through it.
Jio Fiber broadband city list
Jio has currently test launched its broadband services in a few cities and will soon be launching it in a few more. Here is a list of the cities in which the roll-out phase of the Jio has been implemented:
Mumbai
Pune
Delhi-NCR
Ahmedabad
Jamnagar
Surat
Vadodara
Very soon it is going to increase the number of users from 500 to 5500 by launching the service in other cities like:
Chennai
Bangalore
Hyderabad
Lucknow
Kanpur
Kolkata
We hope the Jio Fiber Broadband online booking begins soon enough. Watch this space for more details on Jio broadband Customer care and Jio GigaFiber Online Booking.
Trending Mobile Phone: