India's biggest telecom mobile company Bharti Airtel finally enter into phone manufacturing sector. this Diwali will launch Airtel android smartphone at cost very cheap cost 2500 Rupees. Airtel phone is the biggest rival for jio phone. You can use Airtel strong network with this Airtel smart phone.
The Airtel 4G phone is co-promoted by India's top telecom company but not subsidised by Airtel. Airtel smartphone is supported popular Android operating system. you can install any application through Google play store.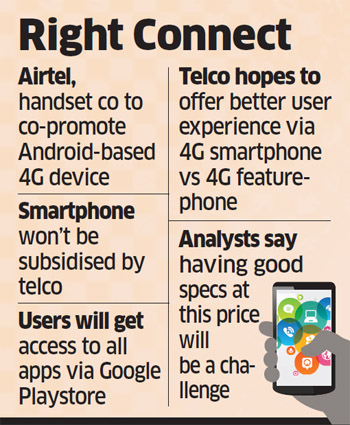 Airtel 4G Android Smart Phone:
Airtel 4G Android Smart Phone has a Bigger screen.
Airtel 4G Android Smart Phone has a better camera.
Airtel 4G Android Smart Phone has high-performance Processor.
You will get all these features at very normal price is Rs 2,500
Some report said lava and Karbonn handset manufacturer is also talking with telecom market leader for producing mass 4G smartphone for poor people.
500 million feature phone users are the main target of Jio and Airtel to replace their normal feature with a smartphone so that everyone start using internet and other digital service. Reliance Industries already this initiated4G VoLTE feature phone with Jio SIM at Rs 1,500 as a security deposit for 3 years.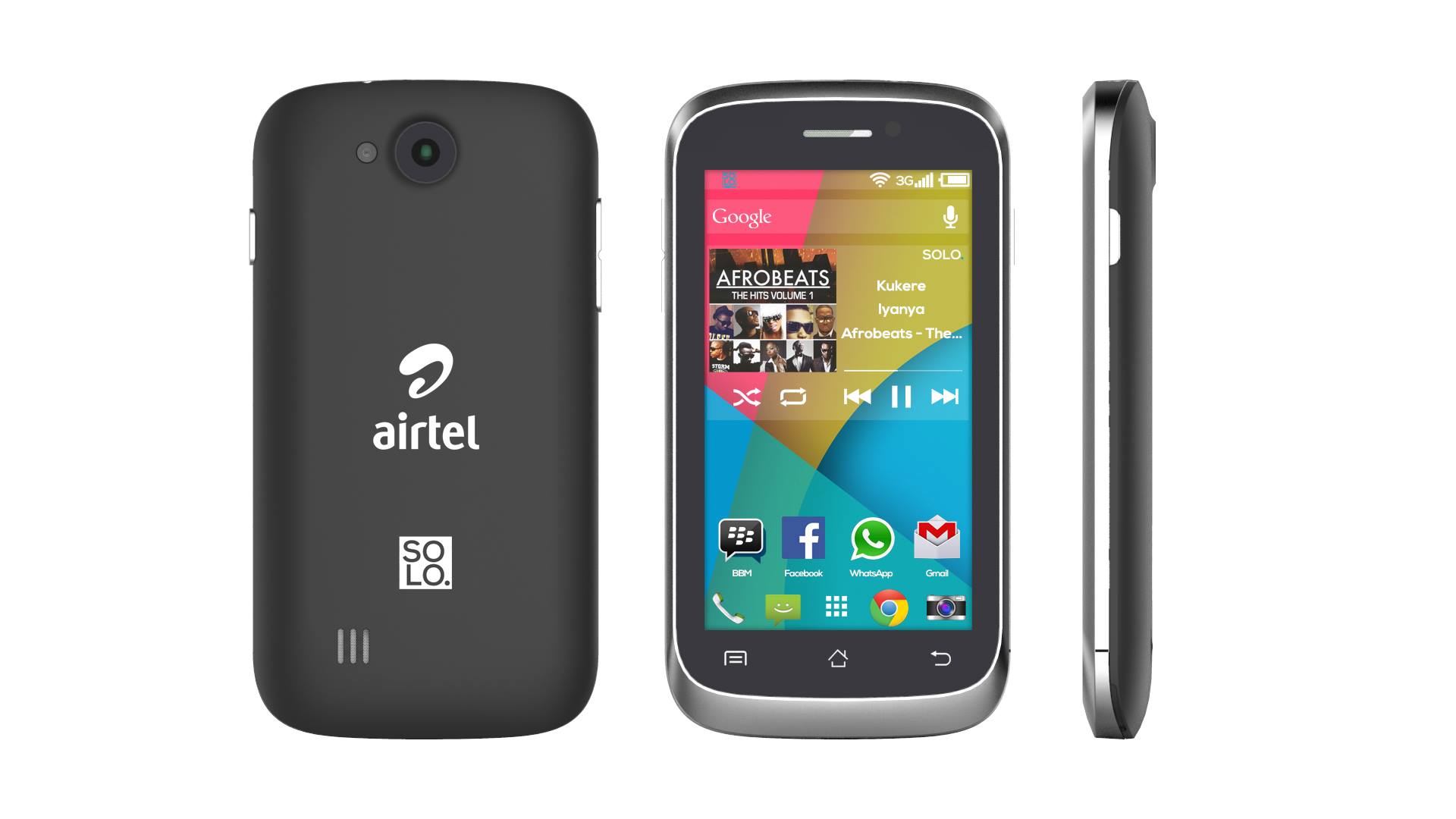 Airtel 4G featured phone
will offer free voice calls and 4G data packs similar to jio phone but Airtel has a strong network connect which attract more user to try this
Android smartphone
.
According to Tarun Pathak who is an associate director at Counterpoint Research stated that it's essential to respond to Jio Phone because jio phone capture half a billion new users in coming five years and all are coming from rural India so they will use all jio services. So this is the main reason why airtel enter the market of a smartphone to capture all jio user with their great service.
Airtel 4G Phone Specification
Airtel has confirmed that Airtel phone must have big screen, good battery, and high-speed processor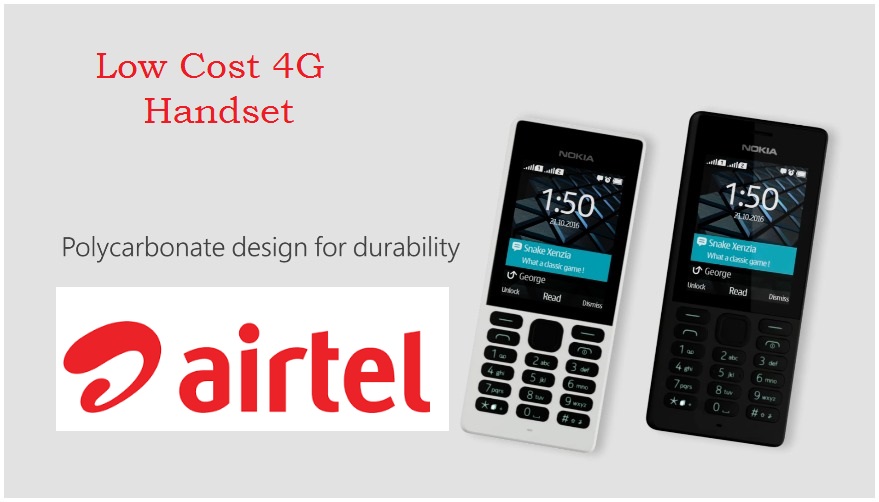 How to Book/ Buy Airtel 4G Phone Online:
Currently, Airtel 4G SmartPhone is under process and company looking for a manufacturer who builds this kind of phone at 2500 rupee only so once they get the manufacturing company we will update you about Airtel phone booking detail till now you have to wait or book jio phone on 24 August.
Trending Article: