Another revolution in smartphones is Vivo V3. The phone is perfect for those who want a smartphone at a reasonable price with all the latest features in it. You can also check for Vivo V3 price in India. The phone comes with amazing features to support your smart life in the best possible way and below is the detail specification of the phone which you should know before purchasing the phone.
Don't forget to check VIVO V3 Price Flipkart, Amazon
Specifications of Vivo V3:
The phone comes with 3 GB RAM and 32 GB ROM and the internal memory is expandable up to 128 GB. It has a 5 inch HD display with a 13 MP Primary or rear camera and an 8 MP secondary or front camera so that you can some amazing pictures and selfies. The phone also contains a 2550 mAh non-removable Li-ion battery to help it run for a long time. The phone comes with Qualcomm Snapdragon 616 Octa-core 1.5GHz processor for faster processing of different apps and features.

Go deep in the display of Vivo v3
With a 5 inch display, the phone has 1280 x 720 resolutions for seeing high definition videos and also has IPS display with multi-touch function.
The phone has inbuilt Android Lollipop 5.2 OS which can be upgraded to the higher version of OS with times.
You can Buy Vivo V3 Price Detail on Amazon:
Here is the Vivo V3 Price Detail on Flipkart:
Memory and storage of vivo v3
The phone has 32 GB internal memory and is expandable up to 128 GB. It also supports microSD and have dual SIM option but you cannot use dual SIM if you are using an external microSD as the slot for microSD and one SIM is same. The phone has hybrid SIM slot.
Camera and pictures quality of Vivo v3:

The phone has both primary and secondary camera that supports PDAF, Face Beauty, Panorama, HDR, Motion track, Night, Professional, PPT, Fast, Slow, Voice Shutter, Palm, Timer, Touch capture, Filter, Gender Detection and watermark for primary camera and night, touch capture, voice shutter, watermark, filter, pal, gender detection, timer and selfies for secondary camera. Video recording is done at 1280 x 720 pixels.
Connectivity features of Vivo v3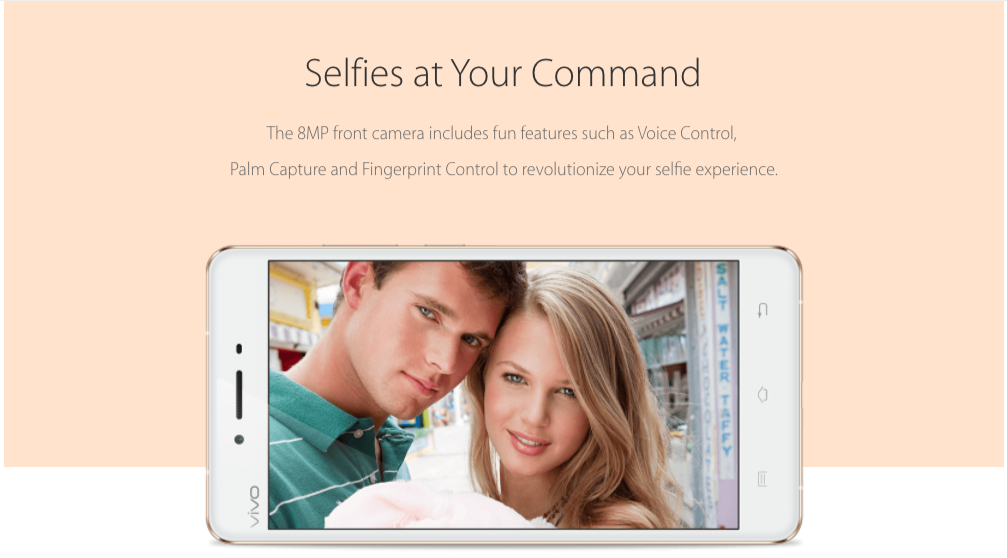 The phone supports 4G LTE and GSM with 3G and Wi-Fi as well. Pre-installed Android browser is also available with USB connectivity for easy transfer of files from your phone to laptop or desktops.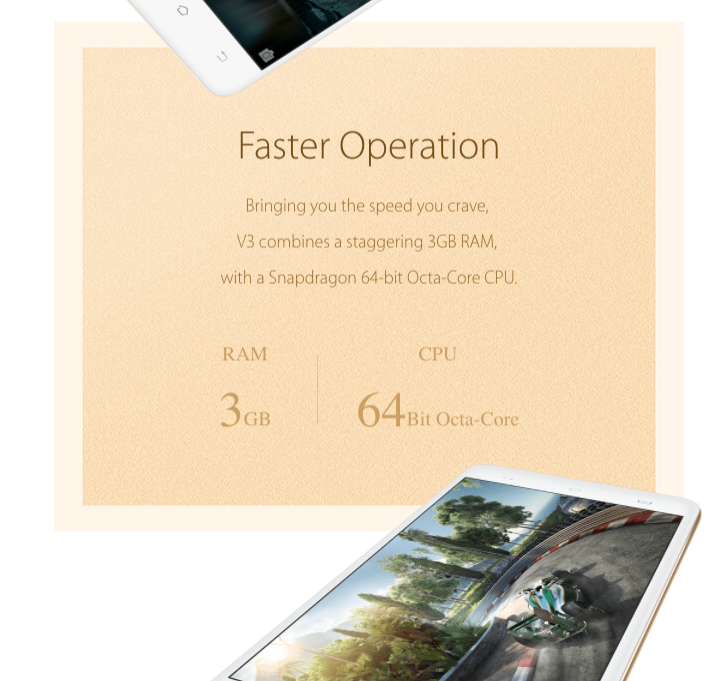 The phone has a capacitive touch with the fingerprint scanner, light sensor, proximity sensor, accelerometer and Gyrometer. Other features include OS 2.5 based on Android Lollipop 5.1, audio recording, smart wake and fingerprint unlocking.
Also check: Buy Oppo A57 Price on Flipkart, Amazon @ 14,500
The phone also supports FM radio, MP3, MP4, AVI, MKV, WMA, 3GP for video formats and AAC, AMR, AAC+, MIDI, FLAC, OGC, WAV, WMA, APE for audio formats.
Advantages of Vivo V3
The phone is however very good but it also has some pros and cons or you can say advantages and disadvantages such as:
Buying Advantages of Vivo V3:
The handset is light and weightless to carry.
Full HD video recording is available.
The Extraordinary performance with no legs.
Buying Disadvantages of Vivo V3:
Pixel density is not great.
Screen protection is missing.
Battery capacity is not satisfactory.
NFC connectivity is missing.
Vivo V5 Plus Price on Flipkart, Amazon – Specification , Review
What's in the box of Vivo v3 Phone
Handset,
Charger,
US Cable
Earphone
Battery
Quick Guide
Warranty Card
Back Case
SIM eject tool
OTG cable
Here is the Vivo V3 price in India and you will getting the really amazing product at this price.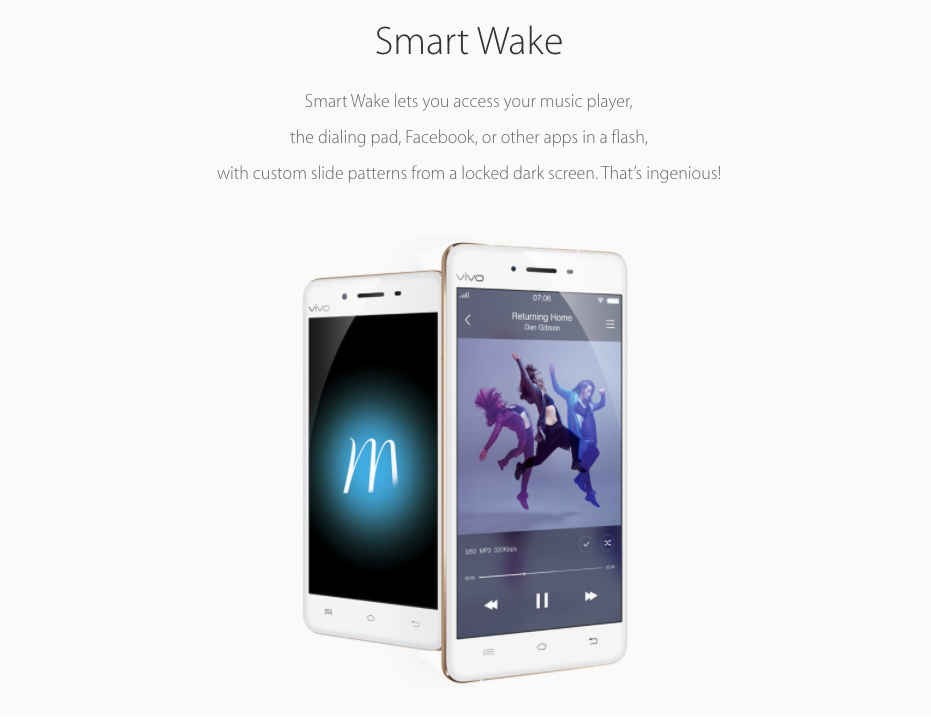 You can also check Vivo V3 price in Flipkart and Vivo V3 price in Amazon so as to know which website is offering you a better deal for this smartphone.No matter what the Vivo V3 price is, you will see that you are getting a value for money product.
New Discount Price of Vivo V3 on Flipkart: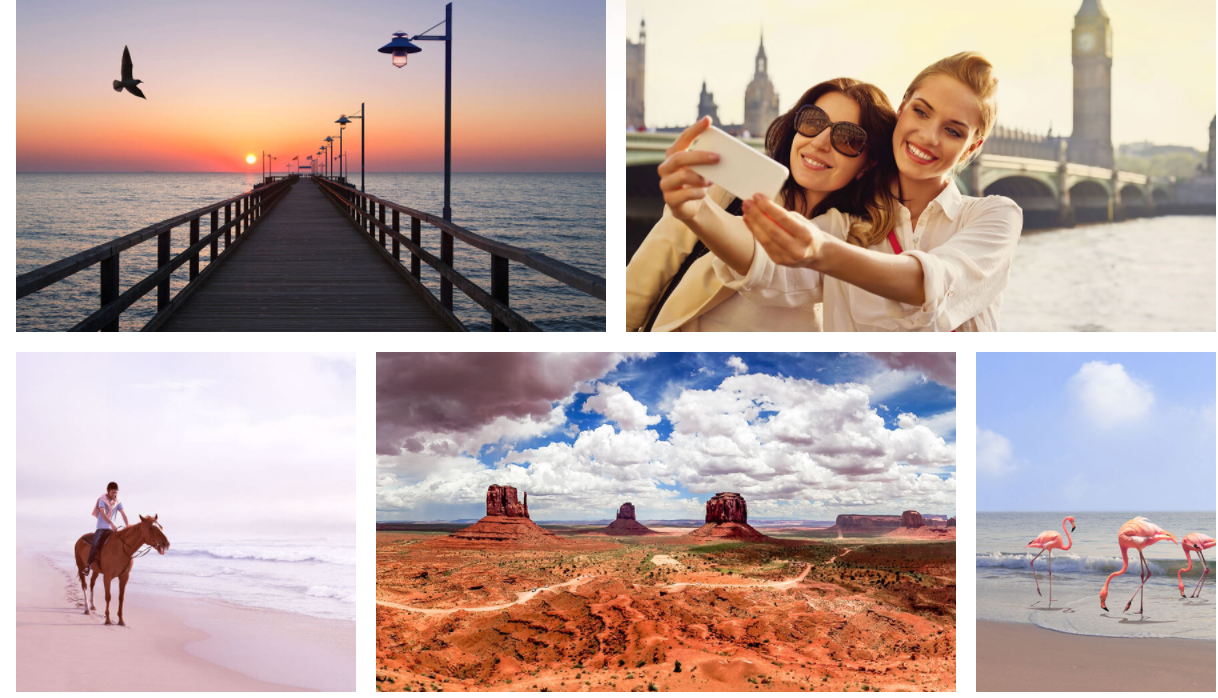 New Discounted Price of Vivo V3 on Amazon: