Reliance Jio has just begun its success journey and the company is in no mood to slow down. After a very successful run in the 4G LTE mobile network, Jio is now planning on moving into other fields like Jio DTH, Jio Giga Fiber, and Jio laptops. One of the most awaited Jio upcoming services is the Jio optical fiber broadband service. While no other company has dared to offer optical fiber connection to each of its customer premises, Jio will do the honor of introducing it. If you are in search of Jio Fiber broadband plans, then you have come to the right place.
Before getting into the details of the Jio Fiber broadband plans, let's have a look at the Jio fiber preview offer…
What is Jio Fiber Preview offer: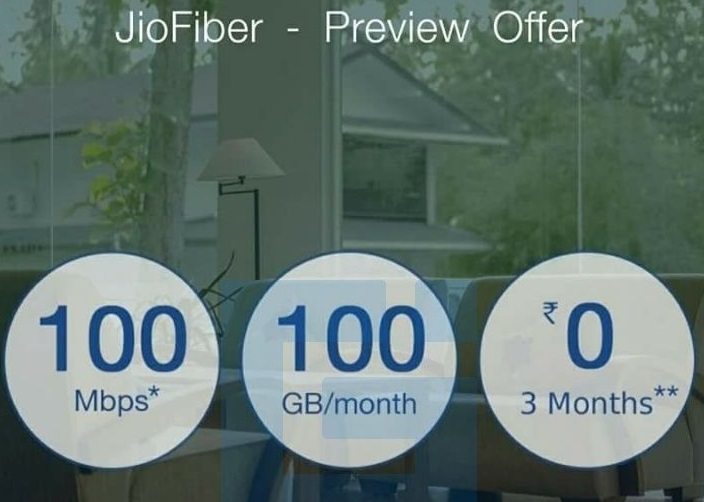 Jio is recognized for its low-priced services and unbelievable offers for its customers. When the company launched its 4G LTE services, it offered free services for the first few weeks as a welcome offer. This very fact broadened its user base. People started shifting their mobile networks from high-priced Airtel and Vodafone to Jio.
If not switching, people took the Jio SIM alongside their old one to avail its advantages. The company is applying the same technique to trick customers into switching to its broadband plans.
The Jio Fiber broadband plans will be low priced. But the cherry on the cake will be the Jio Fiber Preview offer which will allow the user to have unlimited downloads at a lightning fast Internet speed of up to 1 Gbps for 90 days. After installation of the Jio broadband connection,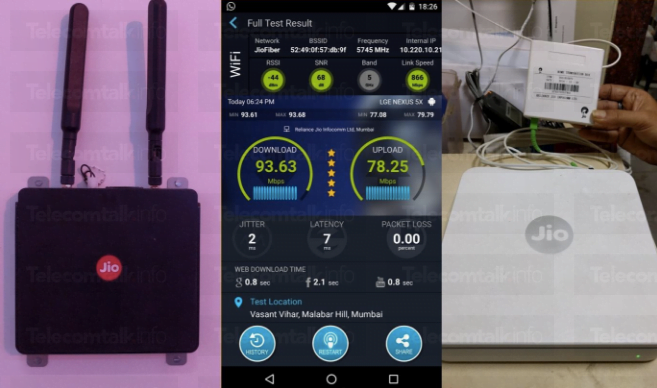 you will just have to pay the registration fees. Then your period of free service begins.
This will most certainly lure thousands of customers into preferring Jio broadband connection over its rivals.
Jio Fiber broadband plans New updates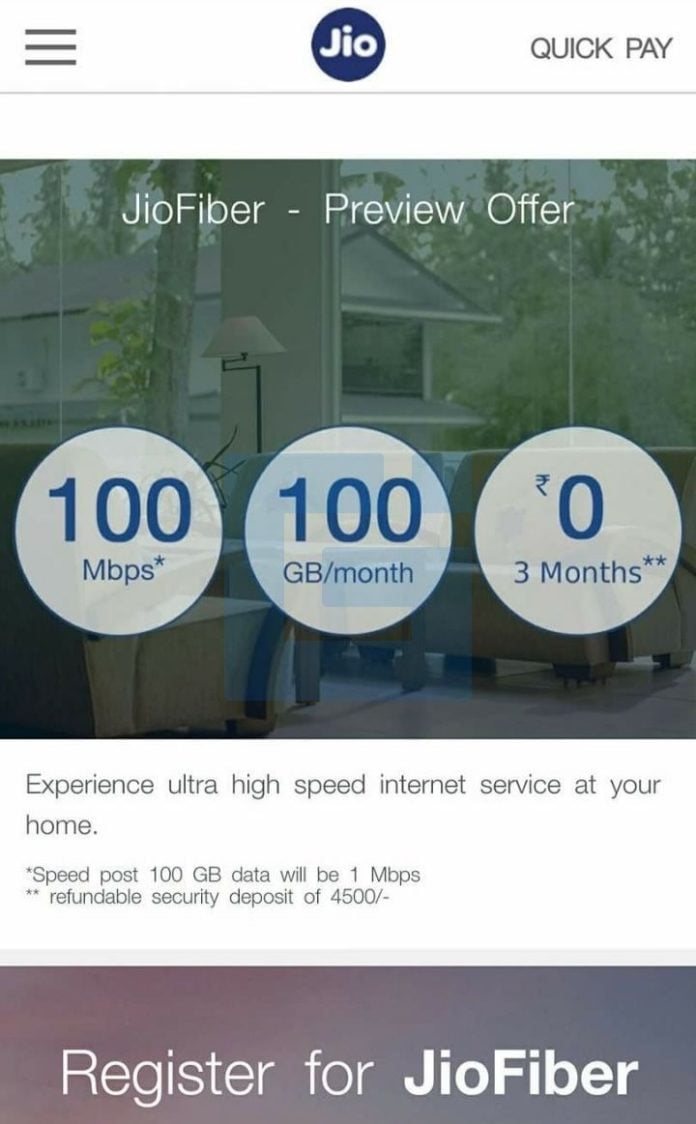 The company is currently implementing its broadband service in Delhi, Pune, Mumbai, Ahmedabad, Jamnagar, Surat and Vadodara. It is just a roll-out phase of the service and till now there has been no confirmation on the commercial release of the service.
The company has also not confirmed on the Jio Fiber broadband plans and Jio Fiber Broadband launch date. But there have been various sources which say the following about the Jio Fiber broadband plans…
Jio Fiber broadband plans are broadly divided into 3 categories depending upon its features:
Jio Giga Fiber Speed-based plans.
Jio Giga Fiber Volume-based plans.
Jio Giga Fiber special broadband plans.
Jio Fiber Broadband Speed-based plans
These Jio Fiber broadband plans have a restricted internet speed but the volume is high enough for exhaustion. This type of plan is preferred by people who need a high volume of data but the speed doesn't matter for them much.
The minimum speed of the Jio broadband service is rumoured to be around 150 Mbps which is more than satisfactory for most of us. Some of the expected speed based Jio Fiber broadband plans are:

Jio Fiber Broadband Volume-based plans
Unlike speed based plans, these plans do not have any restriction on speed. Rather the volume of data is restricted here. People who prefer less data but more speed should go for these plans. Some of the volume based Jio Fiber broadband plans are as follows:


Jio Fiber Broadband Special monthly plans
Apart from speed and volume based plans, Jio will also offer some special plans. These will be more customer specific and resemble the present-day ISPs. Have a look at the detail of the special plans:

The company has not provided any confirmed details about the Jio Fiber broadband plans and Jio Fiber Broadband launch date. As soon as we get any detail about them we will update you.
The commercial rollout will most probably take place during Diwali. If not nationwide roll out then at least the Jio GigaFiber online booking will begin by then.