Reliance is all set to launch its own broadband services through an optical fiber. It has been just a few weeks since Jio has confirmed on its high-speed broadband services and people are going all gaga for it. Reliance Industries chairman, Mr. Mukesh Ambani said "Creating fixed-line high-speed broadband services is the next leap forward for our country. Jio remains well on track to bring world-class optic-fiber connectivity to enterprises, small businesses, homes, and public spaces,". With all other broadband services priced very high, Jio is aiming at launching a more affordable yet efficient broadband service through the high-speed optical fiber. We will give you all the details regarding the Jio Broadband service and the Jio Broadband Customer Care.
The Reliance Jio Giga Fiber Broadband services will offer broadband services directly to the customer's home. Though the Reliance Jio broadband service has already been launched in a few cities like Mumbai, Pune, Delhi-NCR, Ahmedabad, Jamnagar, Surat and Vadodara, it is yet to be launched all over the country. Ambani has further said, "Most of Jio's infrastructure for providing these services is already in place… I will regularly apprise you of the progress we make in each of these areas,".
[irp posts="4599″ name="How To Add Beneficiary in SBI Net Banking- Intrabank / Interbank / IMPS"]
Features of the Jio Optical Fiber broadband services
It will offer a whopping speed of up to 1 Gbps.
Jio will offer its broadband service under various plans categorized on the following basis:

Jio Giga Fiber Plan Detail:
Jio Giga Fiber Speed-based plans.
Jio Giga Fiber Volume-based plans.
Jio Giga Fiber special broadband plans.
[irp posts="4572″ name="Reliance Jio DTH Dealership Apply Online Complete Detail !"]
The speed tests done at various places have resulted in a 50 Mbps download speed which is way better than that of its counterparts.
Jio will also give a 'Welcome Offer' which will offer its users unlimited broadband service for the first three months.
The Jio Fiber plans cost varies between Rs 500 to 5500.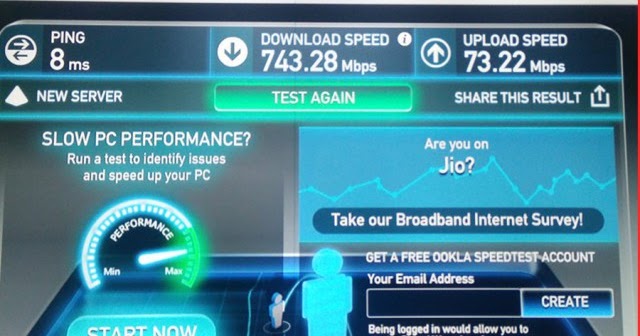 As soon as the Jo broadband services become live all over the nation, Jio Broadband customer care numbers will become live too. For the cities in which the service has already been implemented, you might be looking for the Jio Broadband Customer Care Number and Jio Fiber Toll-free number. We have got some information regarding Jio support team and helpline numbers.
How to contact Jio Broadband Customer Care?
If you have any issues with your Jio Broadband connection, then you can register your complaint either by dropping a mail to the Jio Support or by calling on Jio Fiber Toll-free number.
For now, there has been no dedicated customer care number for Jio broadband service but you can call them at 1800-88-99999 if you are facing any kind of problem. This number is actually the LYF customer care Toll-Free number, which for the time being will look after Jio's support requests.
You can also dial 199 from Reliance Jio lines and talk to the support people to resolve your issue. But in order to register a specific complaint, then you have to dial 198.
Online registration of your query can also be done by dropping a mail to care@jio.com.
The Tele-verification number for data service is 1800-890-1977
The Tele-verification number for data and call services is 1977.
The nationwide launch of the Jio Broadband service has not taken place yet. Once the service is launched, all the Jio Broadband Customer Care Numbers will be updated. Keep an eye on our site to get all the latest updates regarding the Jio Broadband Customer Care Numbers and Jio Fiber Toll-free numbers.
Jio has already become one of the fastest growing businesses in India. Due to its economically priced services and various offers, users prefer Jio over its rivals like Airtel, Vodafone, Idea.
Once Jio launches its own optical fiber-based broadband services, its popularity will soar. Jio Broadband service is not the only upcoming service of Jio. The company has also planned to launch various other services and products like Jio DTH, Jio Phone, Jio laptops and Jio Money.
Though till now there has been no confirmation on the launch dates on these services, Jio Broadband has already been released partially. It will certainly act as a money-spinner for the growing telecom behemoth. Indicating to the future scope of the Jio broadband services, Mr. Ambani was quoted saying
"This is the next big monetization opportunity for Jio,".
Remain hooked to technologers.com for more information on Jio upcoming services and products.
Trending Article: