Today life without internet is just impossible. Starting from the morning till night our lives revolves around net and can't even imagine living even a day without this gift of technology. But do you know the man behind this piece of software that has changed the real definition of communication.He is the great man Tim Berners-Lee. To know more about this great personality keep reading this article and discover some unveiled things about his life and career.Tim Berners-Lee called as Father Of Internet
Early life and career of Tim Berners-Lee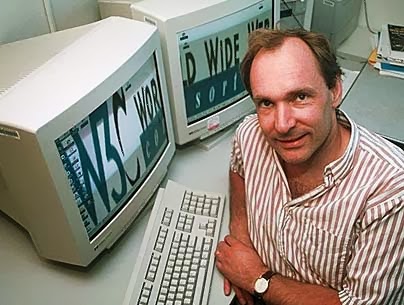 This great man was born in the year 1955 in London, England.Both of his parents were famous mathematicians.
Tim was deeply influenced from his parents and was keenly interested in the field of electronics from his early age.
He graduated from one of the well known universities of the world, Oxford University in the year 1976.
During his studies at the university he built his first computer using a soldering rod, an M6800 processor, a television and some TTL gates.
He proposed a global project known to be the world wide-web in the year 1989. Later his project become very successful and has become inevitable today.
Awards and achievements
In the year 1994 he was one among the six members of the World Wide Web hall if fame. In the year 1995 he won the Kilby Foundation's young innovator of the year award.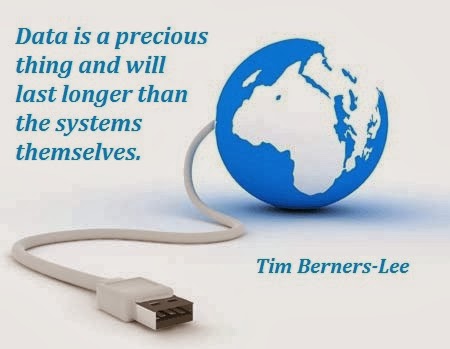 In the year 1998 he was awarded with an honorary doctorate from the University of Essex. In the year 1999 the time magazine named him one of the 100 most important people of the 20th century.
In the year 2003 he was awarded the royal photographic society's progress medal and honorary fellowship. On 2nd December 2008 he was awarded a doctorate degree from the University of Manchester.On September 2013 he was awarded with another doctorate degree from the University of St. Andrews.
Some interesting facts about Tim Berners-Lee
It is not well known but he received a knighthood in the year 2004 from the respected Queen Elizabeth 2.
He is now the leading director of the World Wide Web consortium.
During the opening ceremony in the year 2012 he was honoured in London.
He is often referred to TimBL.
He made the first communication between the HTTP made the server in November 1989.
He was a good trainspotter during his childhood and he enjoyed with the model railways.
He founded the World Wide Web at CERN which stands for French acronym for the European Council for Nuclear Research and is located at Geneva in Switzerland.
At present this 58 years old reputed man is the director of the World Wide Web Consortium and had written a Book entitled weaving the web. The world pays a tribute to this great man and will always remember him for the commendable contribution in the field of science and technology which has made our lives more easy, interesting and entertaining and also has bridged the gap between people all across the world.