On Wednesday, a Motorola phone barely exploded after 20 Mint of charging. The owner of the phone, Sachin Yadav from Rewari town Haryana. He said that the Moto E Power was on the charging and after 20 minutes he noticed the smell of burning of plastic material and smoke from there. Then he found that his cellphone is burning during the charging.
Sachin said that, "I had purchased the phone on September 20, 2016 from Flipkart and used a genuine charger. And the phone exploded on the morning of 24 October, 2017. I used the original charger to charge my phone but suddenly it explodes after 20 minutes. Immediately, I took my wife's phone and made a video of phone emitting smoke. The next moment the phone exploded on the table."
He added that, "He reported the complaint of the incident to the customer care of Motorola company. After 2 hours, they called me back and asked to send the picture of burning mobile on their email id. But after that I have not received any kind of mail or call from their side. I have tweeted many times but not getting any response till 26 October, 2017."
Motorola Gifted New Moto E4 Mobile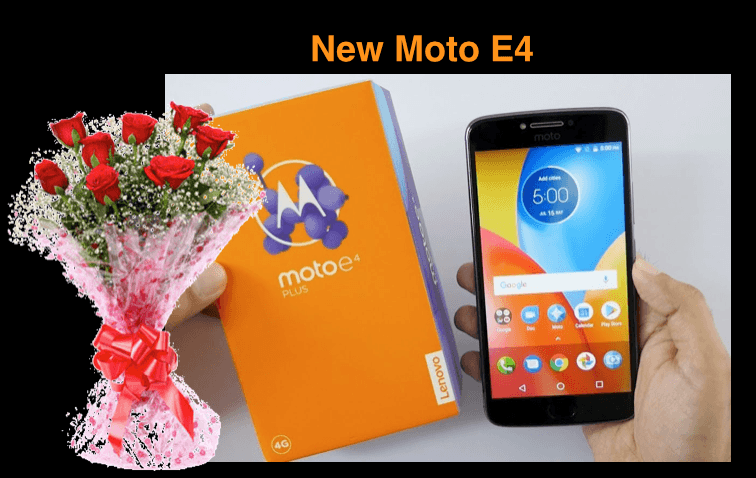 Sachin also uploaded a 30 – seconds video clip of bursting Moto E Power mobile phone into his YouTube channel.
Whereas, the Motorola India said that the complaint had reached out to the customer care and they create an investigation over this incident.
A Motorola company spokesperson told Some Tech Blog, "We are contacting the customer and investigating the situation. Motorola batteries are tested in our own labs, in addition to official certification which is performed at third party labs, consistent with industry practice. The internal testing provides an additional level beyond industry standards. Additionally, we work directly with our suppliers to ensure manufacturing testing, materials, and design consistently produce high-quality batteries."
This news is covered by so many popular tech blog and news site like
androidjunglee.com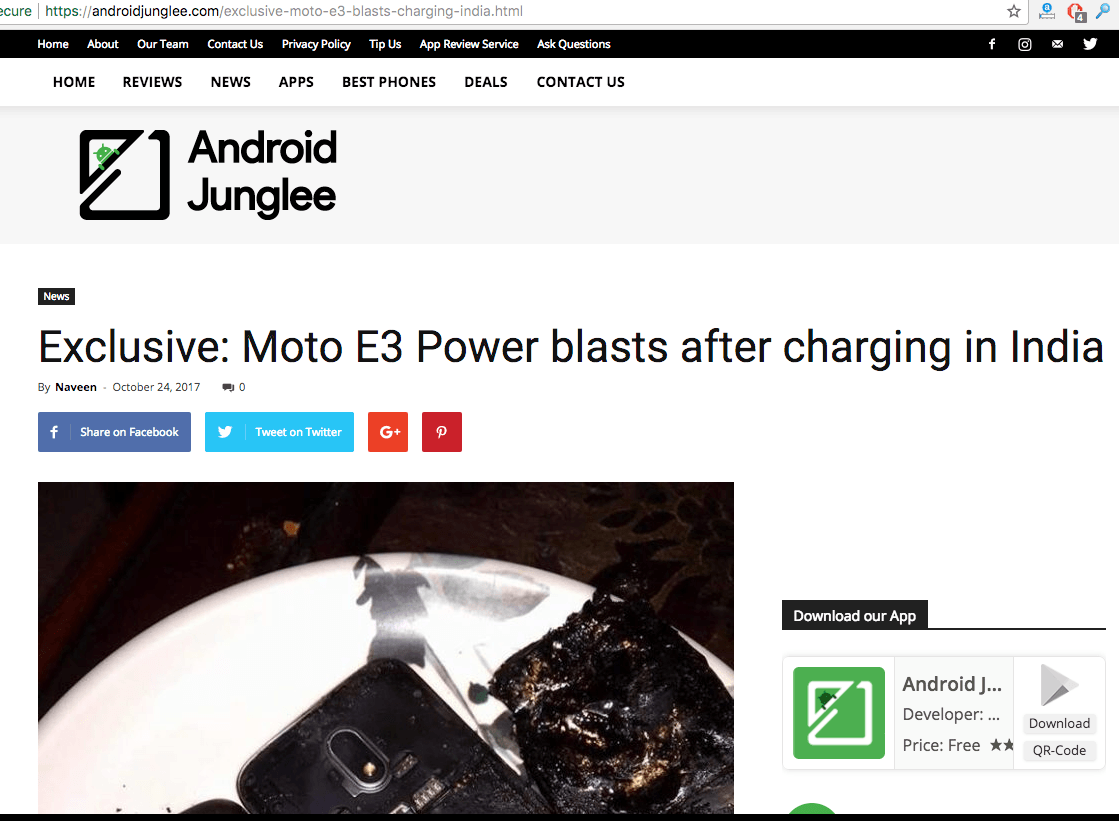 killerfeatures.com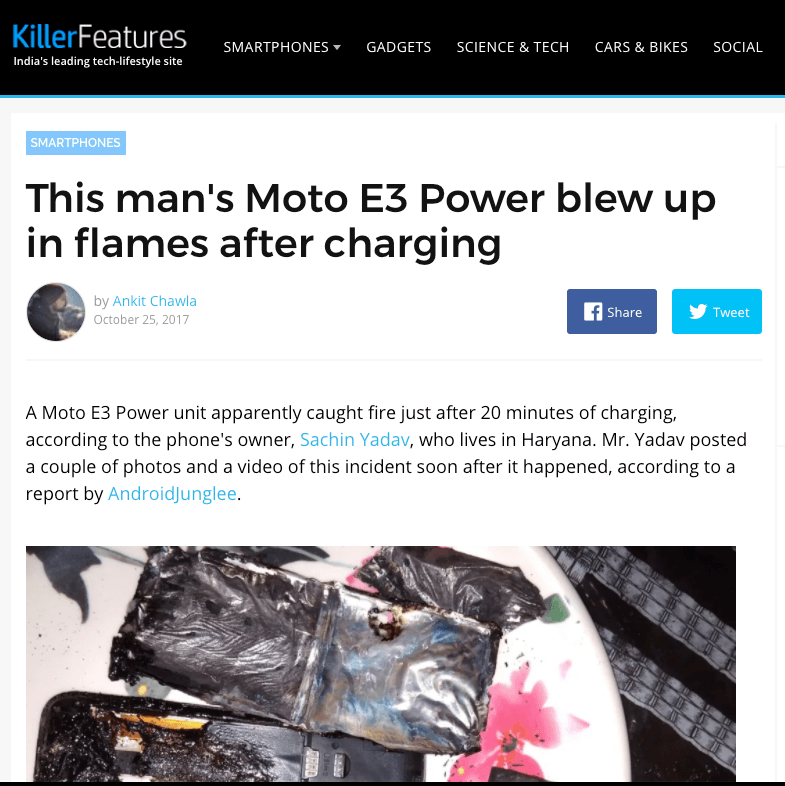 Hindustan times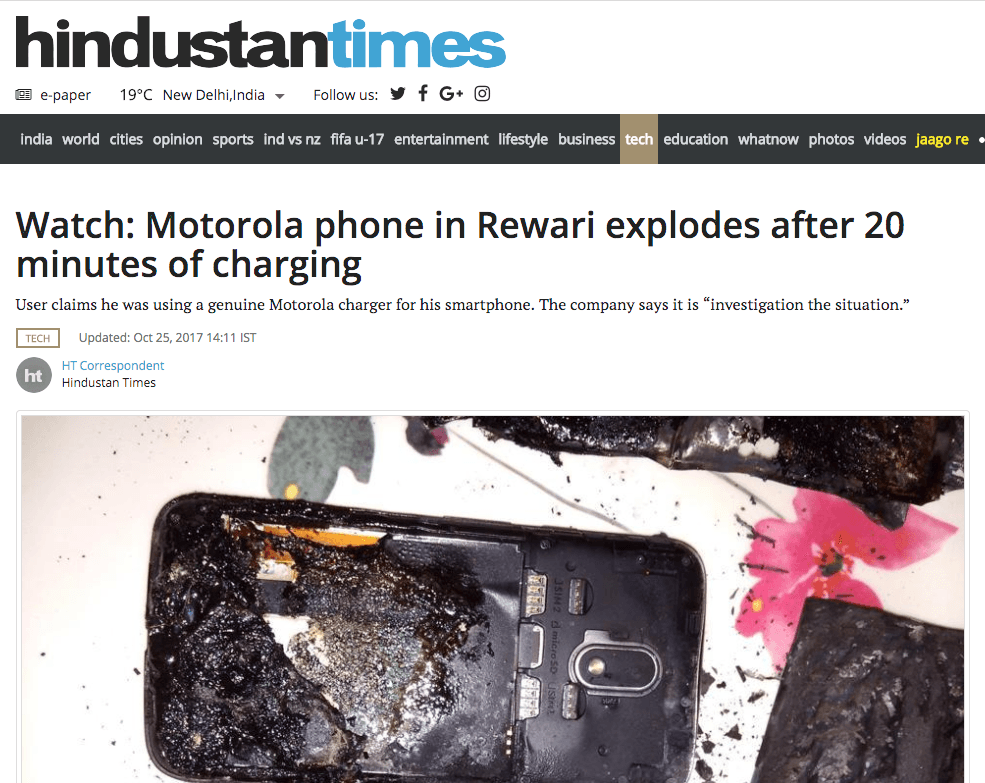 bgr
gadgetstouse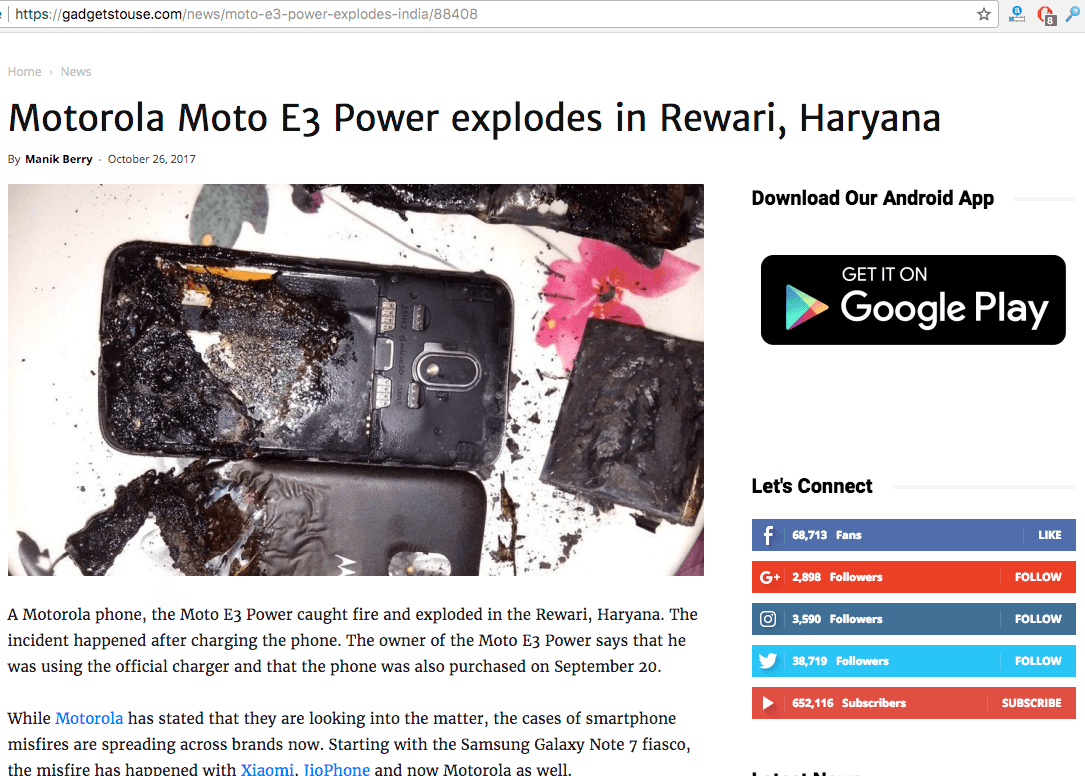 On 27 October 2017, Sachin received a call from the Malkiat Singh from Motorola and they said that the issued will definitely be solved in 2 or 3 days. After some time, one person came from the service center and pick up the blasted phone. At the evening of the similar day,
the same guy came from the Motorola service center and gave the new phone, Moto E4 with a beautiful bouquet but I don't get any type of compensation for table which damage during the blast.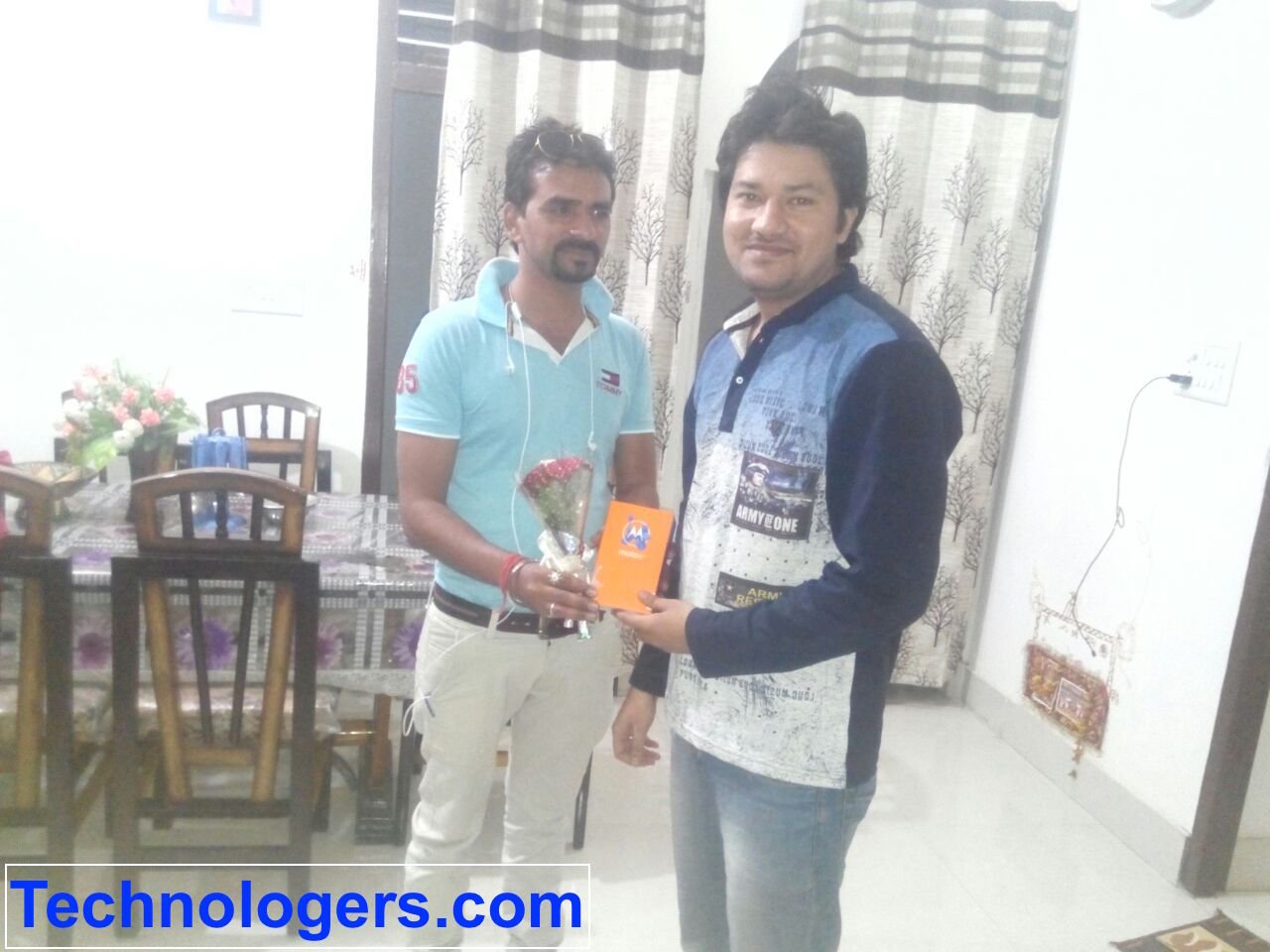 This time Motorola replaced his old phone Moto E Power with the Moto E4.
But still, the company can't find the actual reason of blasting mobile phone. But they send mobile for testing and assure that they will find the actual reason behind the blast but it may take 10 to 20 days. I will update about the reason behind moto e blast.